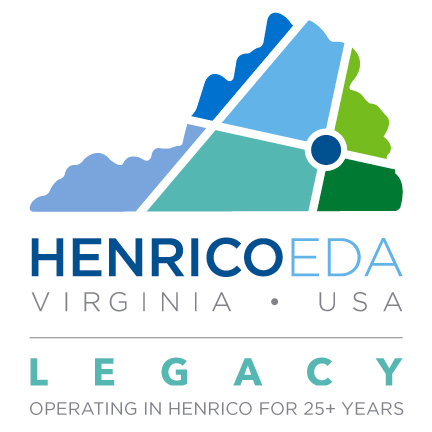 Henrico County Legacy Status
Emerald was recognized as a "Legacy Company" within Henrico County for our 25 years of service to the community. The Henrico EDA enclosed a letter in which they stated, "It is a pleasure to recognize successful businesses like yours that add to Henrico County's economic growth and prosperity. In doing so, you raise the bar for other companies and help provide our citizens with a better quality of life." We are honored to work in Henrico along with other communities in the Greater Richmond Area.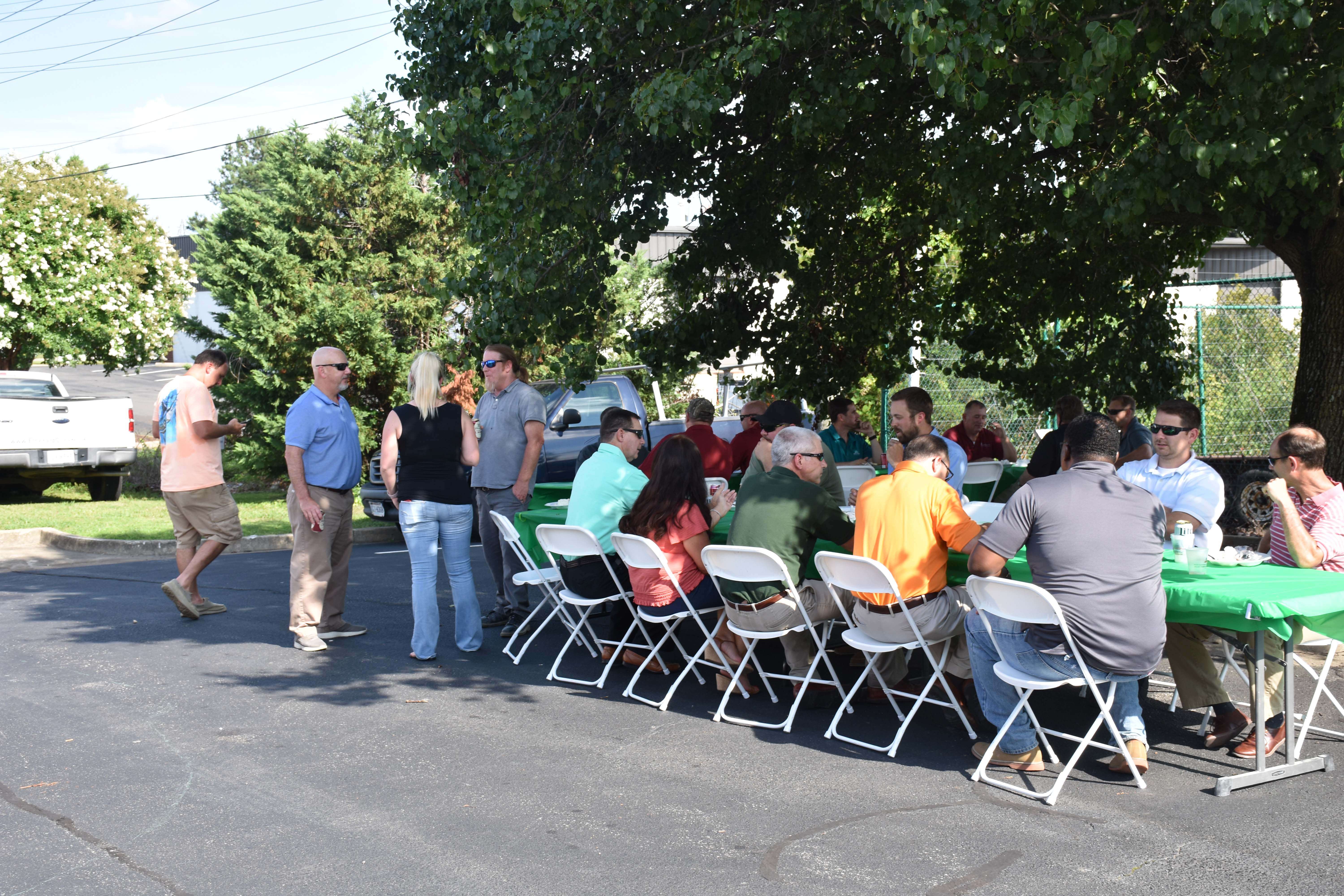 2nd Annual Subcontractor Appreciation BBQ
Our projects are only as good as the team we have constructing them. That is why we have taken the time the last few years to call out, recognize and appreciate our Subcontractors. With everyone being as busy as they are, we had a special barbecue complete with beverages and cornhole to recognize and thank the Subcontractors who make all of our projects possible. Over 50 people braved the summer heat to join in the festivities.
Thank you to everyone who made it out, we look forward to many more successful projects in the future.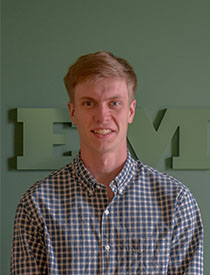 Summer Internship: Meet Will Martin
Will is participating in the Summer internship with Emerald this summer. He joins us from Virginia Tech, where he just finished his sophomore year with the Hokies and their Construction Management School. Will is a Richmond native and graduated from Godwin. Will is going start his summer with the preconstruction team learning all about how we perform our detailed takeoffs. The second month he is with us, Will is going to partner with one of our superintendents and get to experience life on the job site, managing subs and driving the schedule. His final month is back to the office, shadowing and supporting one of our Project Mangers as they work through contracts, submittals, and the general construction process. Be sure to say hello to Will if you see him this summer.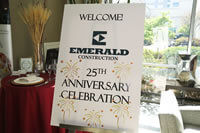 Emerald Celebrates 25 Years
2018 marks the 25th year that Emerald Construction has been delivering quality construction in the Commonwealth. To commemorate the occasion, Emerald held a 25th Anniversary Celebration at the Westin Richmond. Clients, colleagues, associates and supporters from the fields of architecture, engineering, real estate, brokerage firms and more were on hand to help Emerald celebrate their successes and look forward to many more. "Everyone in this room helped Emerald become what it is today," said Gib DeShazo, President of Emerald to the crowd of well-wishers. "We want to thank you for your continued support for years to come."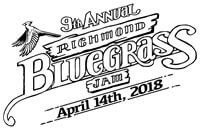 Emerald Sponsors RVA Bluegrass Jam
Emerald sponsored, for the 5th year, the Richmond Bluegrass Jam, with all the proceeds benefitting the Richmond Fisher House. The event was held at the Glen Allen Cultural Arts Center on April 14th, and had THIRTY bands playing from 11:00 AM to 11:00 PM. Food trucks, craft beer, wine were all on hand for this family-friendly day of jamming fun. This year, over $30,000 was raised for the Fisher House.
Thank you Richmond for your generosity and hope to see more of you all out there next year!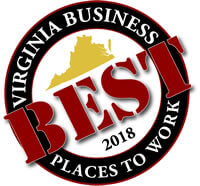 2018 Best Places To Work in Virginia
Emerald Construction Company was recently named as one of the 2018 Best Places to Work in Virginia. The annual list of the Best Places to Work in Virginia was created by Virginia Business and Best Companies Group.
This statewide survey and awards program is designed to identify, recognize and honor the best places of employment in Virginia, benefiting the state's economy, workforce and businesses. The 2018 Best Places to Work in Virginia list is made up of 100 companies.
To be considered for participation, companies had to fulfill the following eligibility requirements:
- Be a for-profit, not-for-profit business or government entity;
- Be a publicly or privately held business;
- Have a facility in the state of Virginia;
- Have at least 15 employees working in the state of Virginia; and
Companies from across the state entered the two-part survey process to determine the Best Places to Work in Virginia. The first part consisted of evaluating each nominated company's workplace policies, practices, philosophy, systems and demographics. This part of the process was worth approximately 25% of the total evaluation. The second part consisted of an employee survey to measure the employee experience. This part of the process was worth approximately 75% of the total evaluation. The combined scores determined the top companies and the final ranking. Best Companies Group managed the overall registration and survey process in Virginia and also analyzed the data and used their expertise to determine the final ranking.
The final rankings will be announced at an awards luncheon on February 1, 2018 at The Boar's Head Inn in Charlottesville, VA. 
For more information on the Best Places to Work in Virginia program, visit www.BestPlacesToWorkVA.com.

VACO Safety Award
The Virginia Contractors Group Self- Insurance Association (VACO) and The VACO Board of Directors are pleased to announce Emerald Construction Company of Richmond, VA, as the winner of the Gold Award for Safety in the General Contractor classification.
VACO annually recognizes leaders among their membership that have demonstrated the embracing of safety as a value in their company culture. A Gold Award winner is truly a pacesetter based on both activity and results.
The award criteria includes an in-depth review of leading and trailing indicators including: management leadership; hiring practices; training for new hires, experienced employees, and supervisors as well as specific task and compliance training; elements of a drug program in place; safety audits and executive review of safety related activity; loss ratio results; and experience modification history.
VACO is a self-insured group offering Workers' Compensation coverage for contractors domiciled in Virginia. Our focus, now and since our founding in 1982, is on safety. We work closely with our insured members to provide safety consultation through office visits, management assessments, jobsite inspections, specialized training and group safety presentations. The management of VACO consists of a Member's Supervisory Board, the Administrator, and a Service Company.
VACO congratulates Emerald Construction Company!